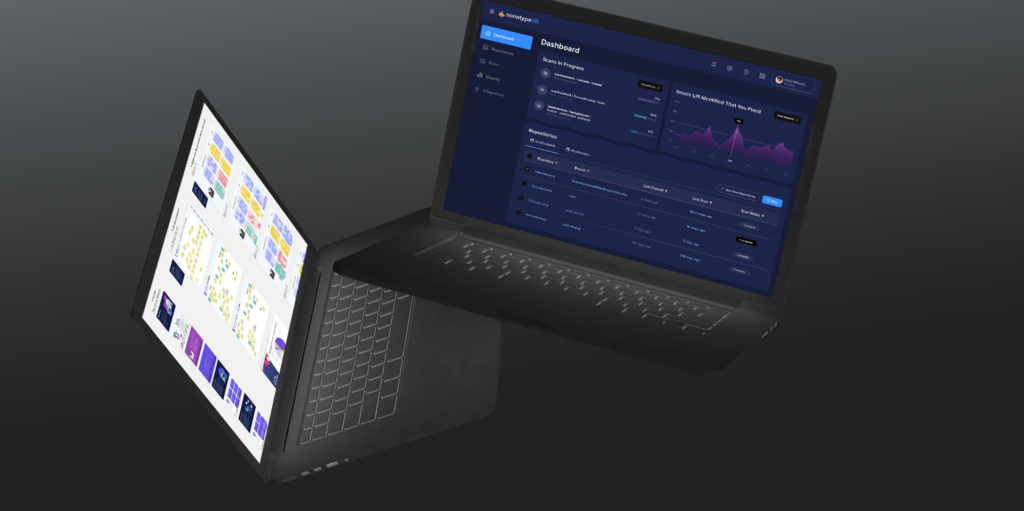 Sonatype
Software development is evolving. 90% of modern applications use open source code for good reason—speed. But when open source components go unmaintained, they become liabilities that leave organizations open to security and licensing risks.
Sonatype is a software company (Saas and On-Premise) that empowers speed and security in open-source development. Solutions include repository management, software composition analysis, and open-source risk scanning and remediation.
Roles and Responsibilities
I manage product designers and tech writers for Sonatype Nexus Repository and Sonatype Developer and am a core representative for design within those product lines. My team designs on-premise and Saas software from discovery through to post-build measurement.
As a UX management professional, I support my designers through one-on-one coaching and regular design reviews. I plan and facilitate workshops to educate and direct the team to enable new initiatives and push forward on deepening our teams' UX deliverables and practice.
I collaborate daily with Product Management and Engineering peers in a close-knit team environment to identify and solve challenges with current products and processes. We work together to plan the future of products, improve user experience, and accelerate product engagement and growth.
Duration
September 2022 – Present
Tools Used
Miro, Figma, Sketch, Dovetail, Maze, Google Suite, Analytics
Featured Projects
Defining Product Process: Discovery through Delivery
Create & facilitate workshops: user personas, data visualization, and using Miro
Design comps: Future of Product collaboration
Interaction design: New SBOM feature
Revamp IA & content structure (intranet site)
Contribute to design system component creation
Education
Internal leadership training program
Course: UX Roadmaps – Nielsen Norman Group
Course: Learning Git and GitHub