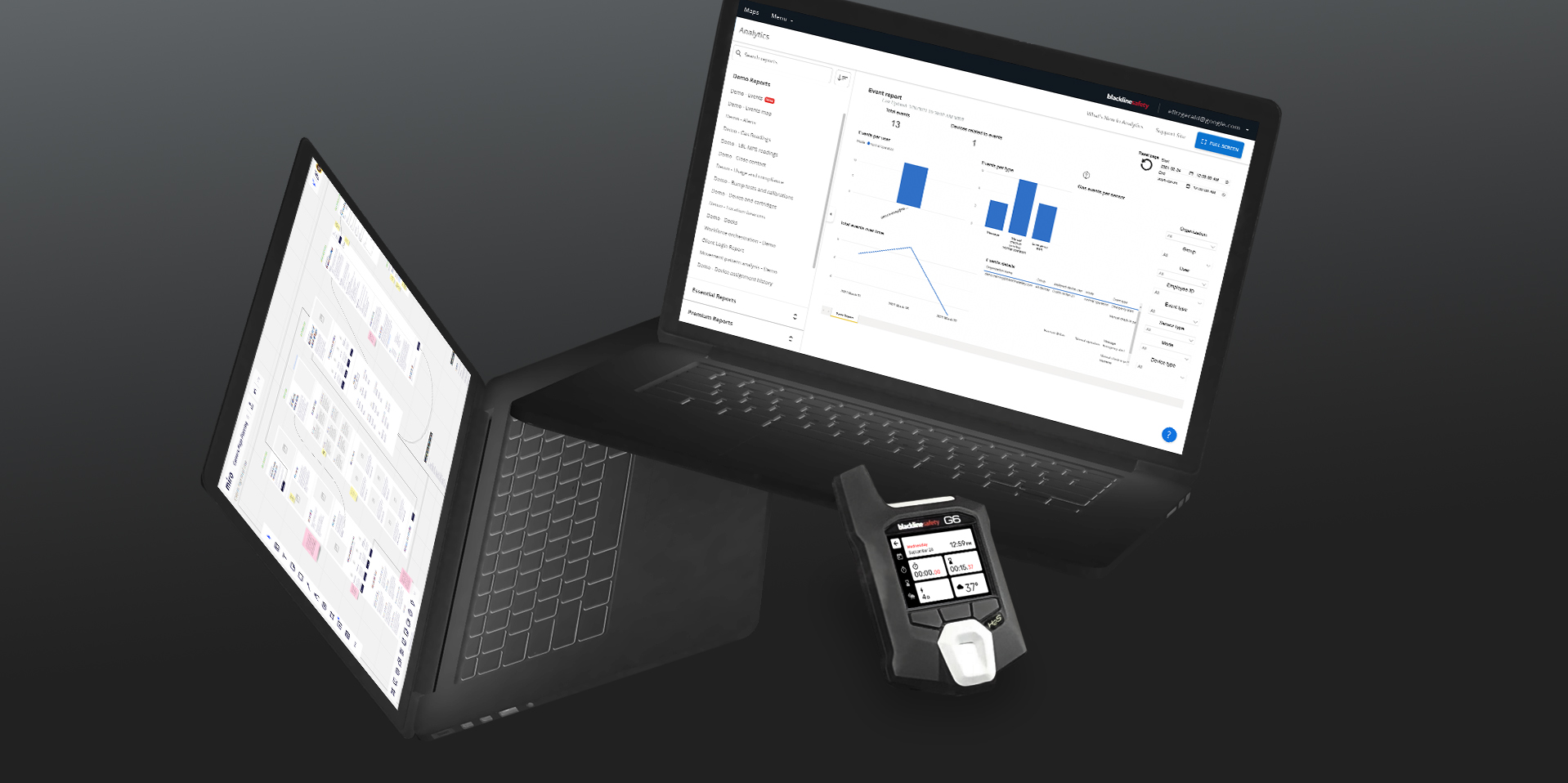 Blackline Safety
Keeping a team connected and safe in industrial environments is more than a full-time job. Workers are often on their own and encounter physical hazards daily – working with heavy equipment, climbing heights, and encountering toxic gases. Blackline Safety ensures workers connect with their team, regularly check-in, know about gas exposures, and have access to immediate help in case of an emergency.
Blackline Safety is a HESaaS (Hardware Enabled Software as a Service) company that provides real-time connected safety services through hardware products like gas detectors, cloud-based configuration and reporting software, and mobile safety apps.
Roles and Responsibilities
I manage the UX Design team at Blackline Safety as well as being a hands-on Senior UX Designer. Our team designs hardware device UI, an AWS-hosted customer portal, an Analytics and data visualization platform, and native iOS and Android apps.
As a UX professional, I perform stakeholder interviews, hold workshops, develop concepts, create workflows and user flows, participate in user research, prototype, and draft information architecture. I also wireframe, design, prototype, and test user interfaces.
I create compelling solutions alongside other UX designers and researchers in a cooperative team environment. We collaborate daily with product management, software development, firmware, and marketing departments.
Duration
January 2021 – September 2022
Tools Used
Miro, Adobe XD, Adobe Illustrator, Adobe Photoshop, Microsoft Suite
Featured Projects
New Product Line UI: Discovery + Design
Creating our first Design Kit
Analytics Makeover
Investors & Careers Microsites: Research, IA, & Wireframes
Education
Workshop: Creating Successful Design Systems with Brad Frost
UX Certification: Nielsen Norman Group (NN/g)