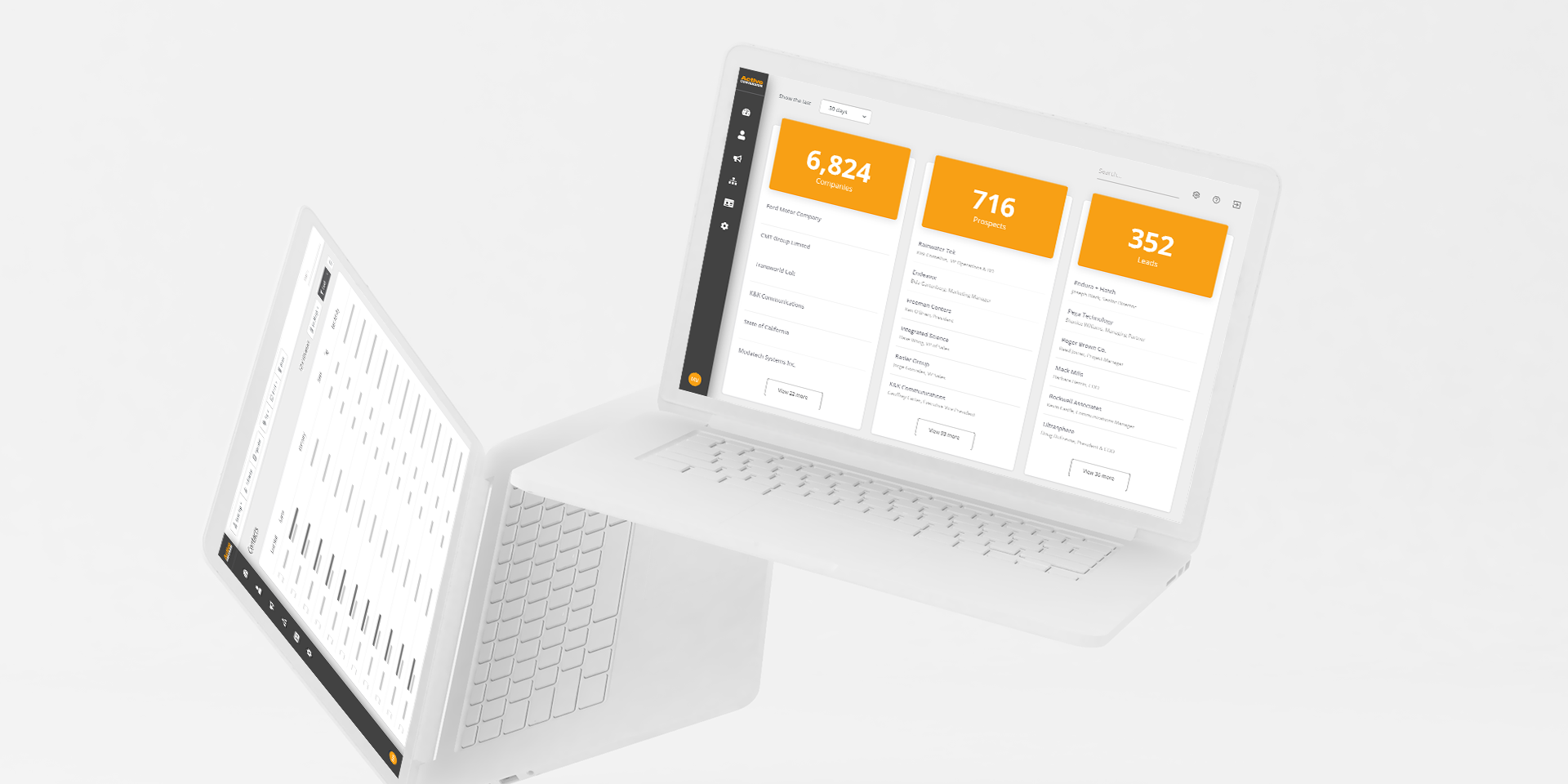 ActiveConversion
Building a funnel of solid leads through marketing can be a challenge for many businesses. They often have a small marketing team and limited budget to work with. They can't afford to waste money on marketing that doesn't move them forward. ActiveConversion aims to solve this issue by generating more leads through integrated digital advertising and providing a path to initiate and foster relationships with them.
ActiveConversion is a B2B SAAS application that digitally fingerprints people interacting with your marketing, qualifies them based on engagement levels, and provides avenues to nurture and engage with the most interested prospects.
Roles and Responsibilities
I was sole product designer for our B2B SAAS application, and sole marketing designer (websites + digital campaigns) for our clients. My responsibilities ranged from concept development, workflows, user research, prototyping, user interface design, interaction design, through post-launch testing.
I worked alongside a team of four software engineers and our marketing team, and consulted with both internal and external users. Below are a few samples of UX documentation and planning I did as part of the ActiveConversion team.
Duration
Nov 2010 – January 2021
Tools Used
InVision, Adobe XD, Adobe Illustrator, Adobe Photoshop, Balsamiq
Featured Projects
Adobe XD Asset Library
Pivot Leads To New Users, Workflows, and Features
The Evolution of an Interface
Creating A Tagging System