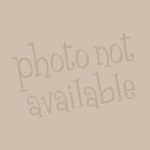 Dairy-Free Ranch Dressing
Makes: 10 servings
Ready In: 10 minutes
Prep Time: 0 minutes
Cook Time: 0 minutes
ingredients
1/4 cup canned full-fat coconut milk
1 1/2 tsp fresh lemon juice
1 cup mayonnaise
1 tsp apple cider vinegar
2 tbsp parsley, finely chopped
2 tsp chives, finely chopped
1/2 tsp dried dill
1/2 tsp garlic powder
1/4 tsp onion powder
1/8 tsp sea salt
1/8 tsp black pepper
instructions
Place the coconut milk and lemon juice in a small glass measuring cup and stir. Let the mixture sit for 5 to 10 minutes.
In a large bowl, whisk together the coconut milk mixture and the remaining ingredients.
Serve or transfer to an airtight container and store in the fridge for up to 5 days.
from the kitchen of


Coconuts and Kettlebells
Super thick and creamy, this dressing is ideal for serving as a dip or on top of salads. Or as part of a Buffalo Chicken Dip!